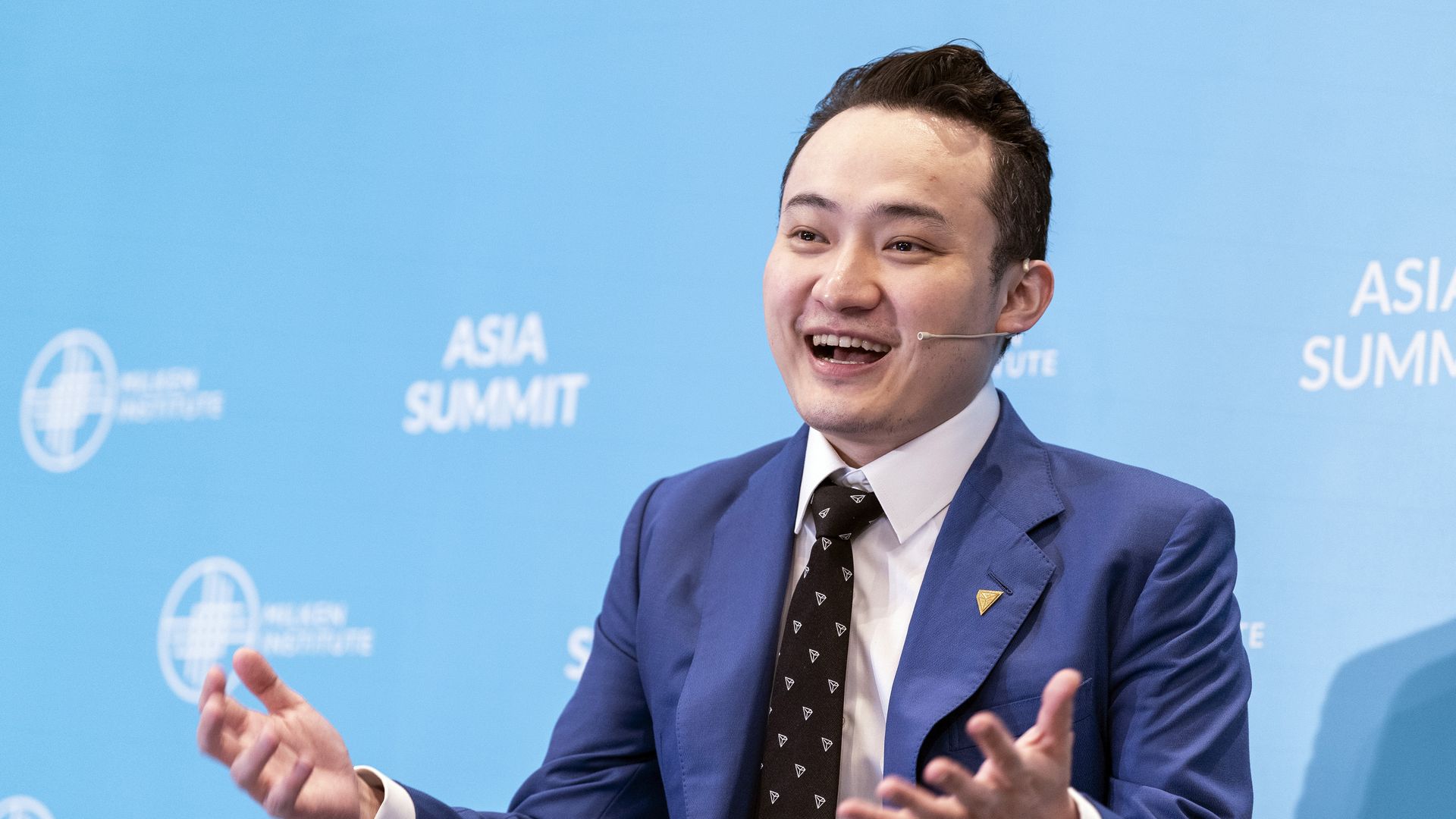 Justin Sun, founder of TRON; Photographer: Bryan van der Beek/Bloomberg via Getty Images
A cryptocurrency crackdown has gone beyond token issuers and crypto exchanges, with the long arm of the law now collaring celebrities who also help spread the (digital) word.
Driving the news: The Securities and Exchange Commission on Wednesday charged eight celebrities; including actor Lindsay Lohan, professional boxer Jake Paul, porn star Kendra Lust, and rapper Akon, for "illegally touting" Tronix (TRX) and BitTorrent (BTT). They are accused of failing to disclose compensation details.
Why it matters: Amidst broader regulatory enforcement efforts, the SEC now appears to be going after how the message gets spread, by going after the folks being hired to do so.
The charge was brought simultaneously, with one against Tron founder Justin Sun and three of his companies for market manipulation, plus selling unregistered securities offerings.
Details: The celebrities charged agreed to pay a total of more than $400,000 to settle the charges, without admitting or denying the SEC's findings.
Many accepted crypto or cash to tweet about TRX and tagging Sun's handle @justinsuntron.
Flashback: Kim Kardashian was charged over a similar infraction last year.
Our thought bubble: Longtime Sun watchers know that, while the founder might not be happy to be sued, he'd probably be pleased to be listed in the press release alongside celebs.
If the SEC wanted to rain on his parade, it should have separated them out.
Source: Read Full Article