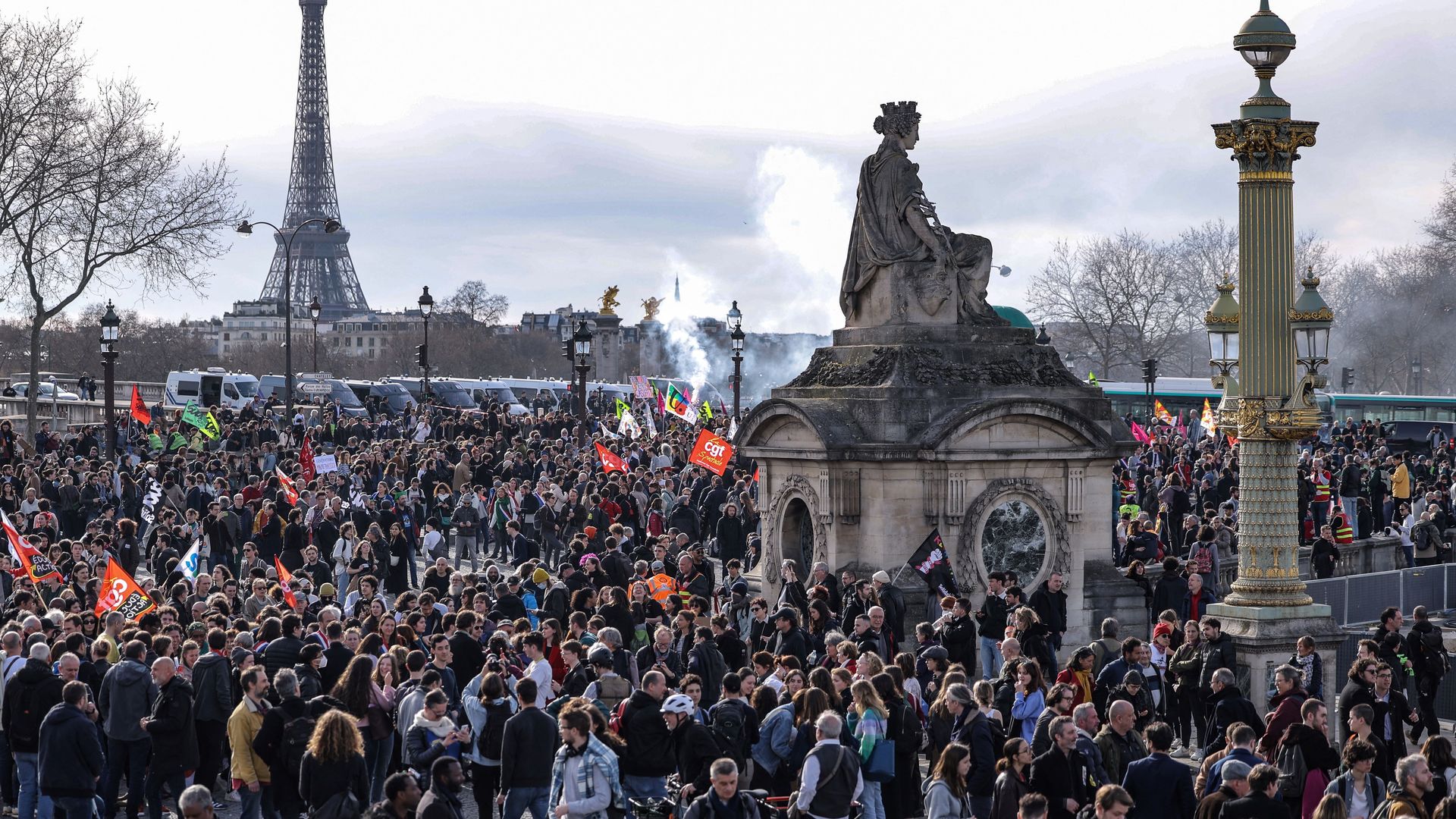 Protests today in Paris. Photo: Thomas Samson/AFP via Getty Images
French President Emmanuel Macron on Thursday forced through highly unpopular pension reforms, which will raise the retirement age from 62 to 64, without risking a vote in the National Assembly that he was set to lose.
Driving the news: The pensions plan has sparked weeks of strikes and demonstrations. Tens of thousands of protesters poured into the streets of Paris, Marseille and other cities after the announcement, and some clashed with police.
When Prime Minister Élisabeth Borne invoked the constitutional power allowing the measure to proceed without a vote, opposition members drowned her out and sang the national anthem.
Macron's move is risky because the constitutional provision allows opposition parties to immediately table a no-confidence motion in the government. Far-right leader Marine Le Pen has already promised to do so.
"Success would annul the pension reform, prompt Ms Borne's resignation, and probably (though not automatically) force Mr Macron to dissolve parliament and hold fresh parliamentary elections, less than a year into the current National Assembly's five-year term," the Economist notes.
What to watch: The unions aren't giving up. Trash has already been piling up on the streets of Paris due to the strikes, and the mess doesn't seem to be over.
Source: Read Full Article