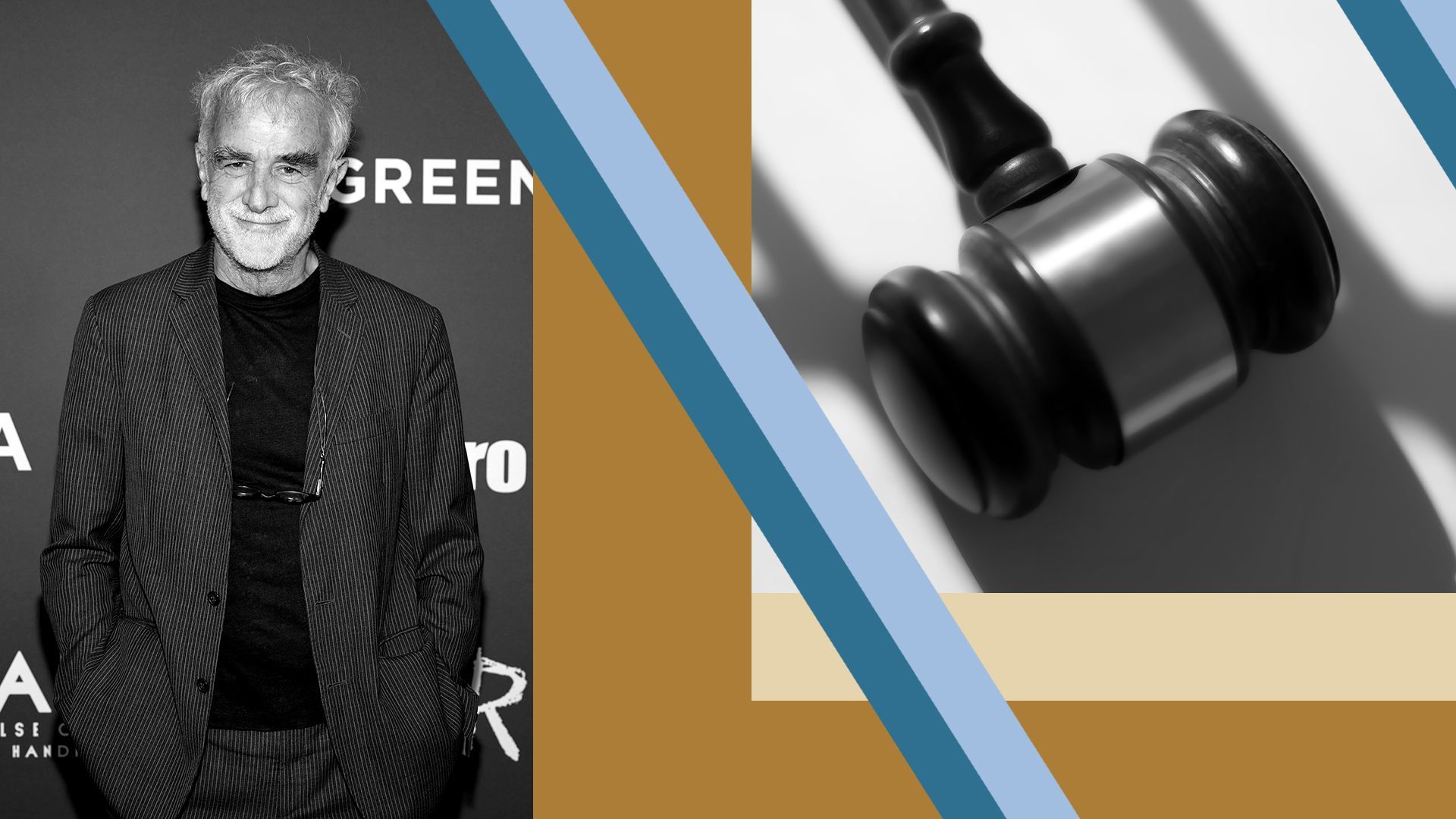 Photo illustration: Annelise Capossela/Axios. Photo: Natasha Campos/Getty Images for GreenSlate
A real-life prosecutor in a groundbreaking Argentine criminal case that's now the plot of an Oscar-nominated film tells Axios the trial is an example of how justice should be carried out worldwide today.
Driving the news: "Argentina, 1985," which is up for Best International Feature Film at the Academy Awards this Sunday, portrays the trial of the leaders of the military juntas that detained, tortured, and disappeared an estimated 30,000 people in the South American nation during the 1976-1983 dictatorship.
The film has already won a Golden Globe, as well as the Goya award for best Ibero-American film.
What he's saying: "It seems to me that Argentina in 1985 echoes democracy in the world during 2023, because [the prosecution] at its heart dealt with issues of power, legality, and justice that we still see today," Luis Moreno Ocampo, who was an assistant prosecutor of the junta trial, tells Marina.
Those calls for justice, no matter how powerful the people put on the stand are, can be heard nowadays in cases of U.S. police brutality.
The big picture: The junta trial in Argentina marked the first time in history that a civilian government tried a previous military regime for its atrocities.
The trial resulted in life sentences for two of the most well-known junta leaders, Jorge Rafael Videla and Emilio Massera, and prison time for other military heads.
Trials for lower-level officials are ongoing. Last year, 58 perpetrators were convicted of crimes varying from sexual torture to carrying out so-called death flights, where presumed rebels were drugged and thrown from airplanes.
Authorities and families are also still searching for those forcibly disappeared and identifying people taken from women who gave birth while detained and illegally adopted by military families.
Of note: Moreno Ocampo, who also served as the first prosecutor of the International Criminal Court when it was established in 2002, teaches a course at USC's film school analyzing how justice is portrayed in popular culture.
Subscribe to Axios Latino to get vital news about Latinos and Latin America, delivered to your inbox on Tuesdays and Thursdays.
Source: Read Full Article