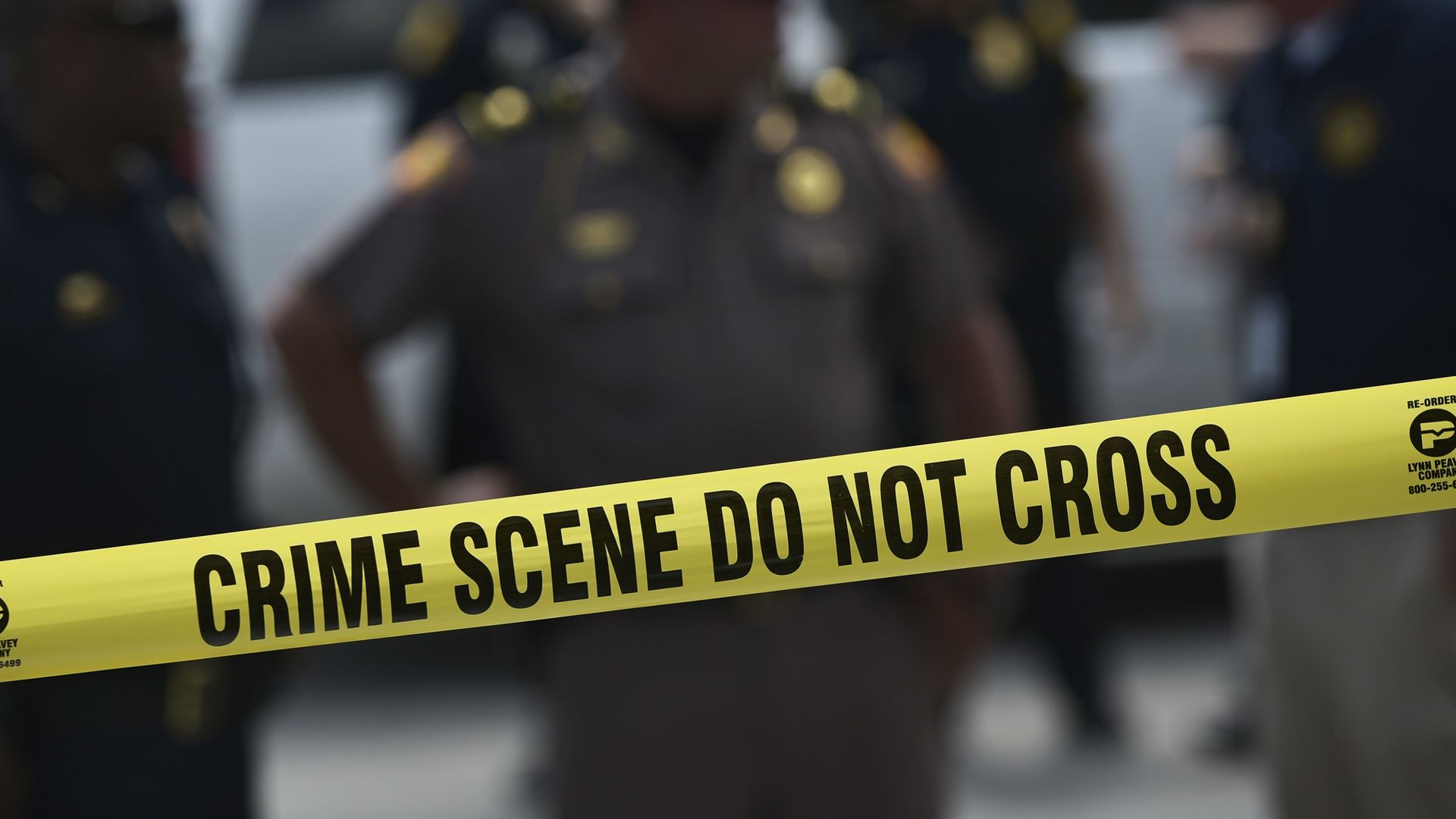 Police stand behind a crime scene tape.Photo credit: MANDEL NGAN/AFP via Getty Images
A TV journalist was killed and a crew member was injured while they were covering an earlier shooting incident in Orange County, Florida, police said on Wednesday.
The latest: Police said they arrested Keith Melvin Moses, 19, and charged him with murder in connection to the first shooting Wednesday morning. He's expected to be charged over the later shootings of the TV crew and also a mother and her 9-year-old daughter, who died of her injuries.
Driving the news: The journalists, who worked for Spectrum News 13, were at the scene and covering an earlier shooting, authorities said. They were "shot in or around their vehicle," Sheriff John Mina said at a news conference.
"That vehicle was almost exactly in the same spot as the vehicle was from the homicide this morning. So it's unclear why exactly they were targeted. And you know certainly, we're going to look into that, and we will definitely let you know," Mina said.
The big picture: A woman in her 20s was shot in that first incident and later died, police said.
A mother was shot and her 9-year-old daughter killed at a third scene, Mina said, but it was unclear why the suspect entered their home.
The mother and the other TV journalist were in critical condition at a local hospital, per AP.
Source: Read Full Article