Up to a billion people could be infected with coronavirus – with three million deaths – across crisis-affected countries, a leading humanitarian agency has warned.
The International Rescue Committee (IRC), headed by former UK foreign secretary David Miliband, is publishing a new report on Tuesday in which they estimate a devastating impact of COVID-19 in 34 countries where they serve, including Afghanistan, Syria and Yemen.
In its new analysis, the IRC suggests – without swift action in the coming weeks – that between half a billion to one billion people could be infected with coronavirus in those countries, with between 1.5 million and 3.2 million deaths.
Suggesting the true impact could be even greater, Mr Miliband told Sky News those were "conservative estimates" and cautioned the world has "only weeks to prepare for this disease to go on the rampage in some of the poorest countries".
In a call for the world's richest nations to join together to assist those countries, the former Labour MP added: "As the debate about lockdown – and how to end it – develops in countries like the UK, we need to make sure we recognise this disease is a global disease that will only be fully beaten when it's beaten everywhere."
He accused the world's richest countries – the G20 – of being "in a slumber" over a coordinated international response to the COVID-19 crisis.
And he blasted US President Donald Trump for making a "completely retrograde" step in vowing to no longer fund the World Health Organisation.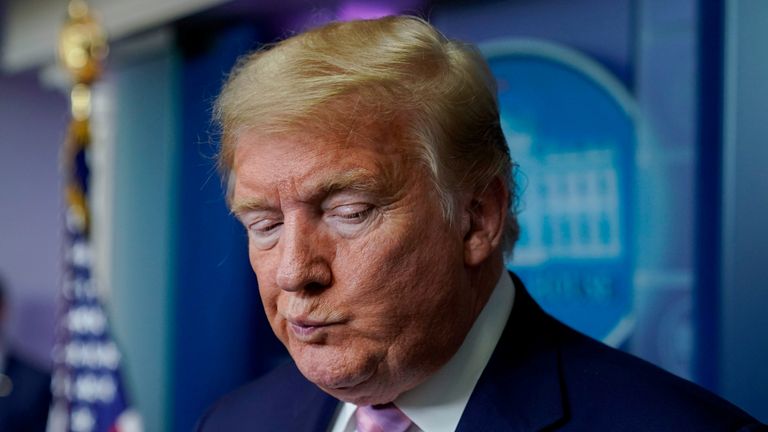 The current impact of coronavirus in poorer countries is almost unknown due to "threadbare" testing regimes, he suggested.
Mr Miliband claimed there is so far a "massive underestimate" of only 25,000 cases in Africa, despite it being a continent of more than one billion people.
"What we can see is, step by step, there are more and more people coming to our health centres that we run around the world," he said.
"We see this disease really taking off by around mid-May and so we can see it creeping forward.
"We've got a few weeks left to do some essential precautionary preventative work; that means very basic hand washing stations, it means triaging people by testing them for fever and isolating high fever cases.
"But we're also going to have to build up the health systems, because there's going to be an enormous number of people who need basic therapeutic care."
Source: Read Full Article