Those on Wall Street who fretted that US equity markets had rebounded too strongly and too rapidly from their March lows are finally having their moment in the sun.
Since hitting a post-crisis high on 8 June, the S&P 500 – America's broadest stock index – is down by nearly 6%, while the Dow Jones Industrial Average is down by 8% or so. Only the Nasdaq, the only major US stock index which is up on 2020 as a whole, continues to march along regardless, having hit a new all-time high only two days ago.
A combination of factors have knocked US stocks off their stride.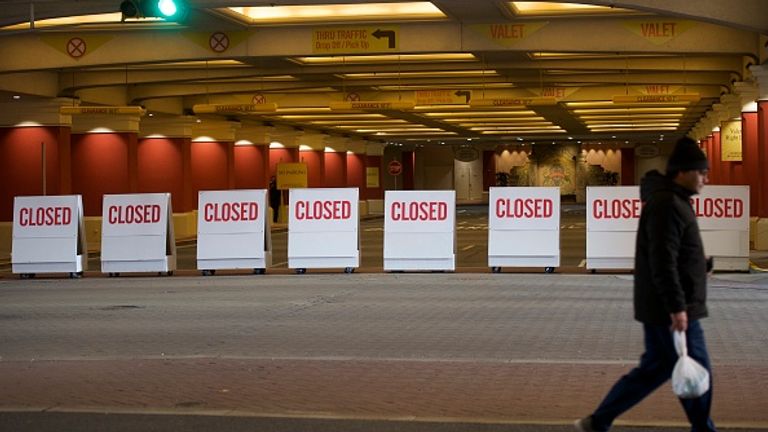 Firstly, there was that unease that the rally had been too strong, leaving many US equities on stretching valuations.
Secondly, the acceleration in COVID-19 outbreaks in states such as Florida, California and Arizona has raised concerns, particularly as some of these – especially the latter – appeared previously to have evaded the worst of the pandemic.
A third factor may well be some of the news now emerging from the US jobs market.
The latest jobless claims data revealed that the number of Americans signing on for unemployment benefits remains at record highs.
According to the US Department of Labor, some 1.48 million Americans registered as unemployed, a figure worse than economists had expected.
The good news is that the number is well down on some of the shocking figures of nearly seven million seen at the end of March as the US went into lockdown.
Source: Read Full Article